PC Consultants, a UK-based digital agency, decided in 2013 to bring their popular "Eye" product to Varna and investigate the more in-depth history tourism market to see if we could support the city's many excellent historic walks and points of interest .
Varna Eye & Discovery 

In order to achieve this, we created a website as well as a number of leaflets outlining the history and architecture walks, working with local historians and enthusiasts.
Throughout this process, we have managed to gather a significant database of fascinating historical data, which we used to highlight various prominent points and introduce the audience to some of the key details and characteristics on display.
The goal here was and continues to be to inspire others to pursue their own interests and uncover even deeper secrets.
Tours and History 
Our new and improved offering now focuses on and provides two distinct areas.
The first are 'teaser walks,' which last 10 to 15 minutes and provide some quick highlights for those with limited time.
We hope that this piques the client's interest and encourages them to look into one of our privately guided tours.
Second, for the benefit of visitors to Varna, we are providing a straightforward historical overview of many of the areas of interest. This overview is a valuable resource that encourages users to go in person to learn more.
One of our fully-trained expert tour guides, is accessible most days of the summer, this is by far the best way to stroll, listen, and fully experience the wonders of Varna.
The Ancient Varna Trail leaflet of 2013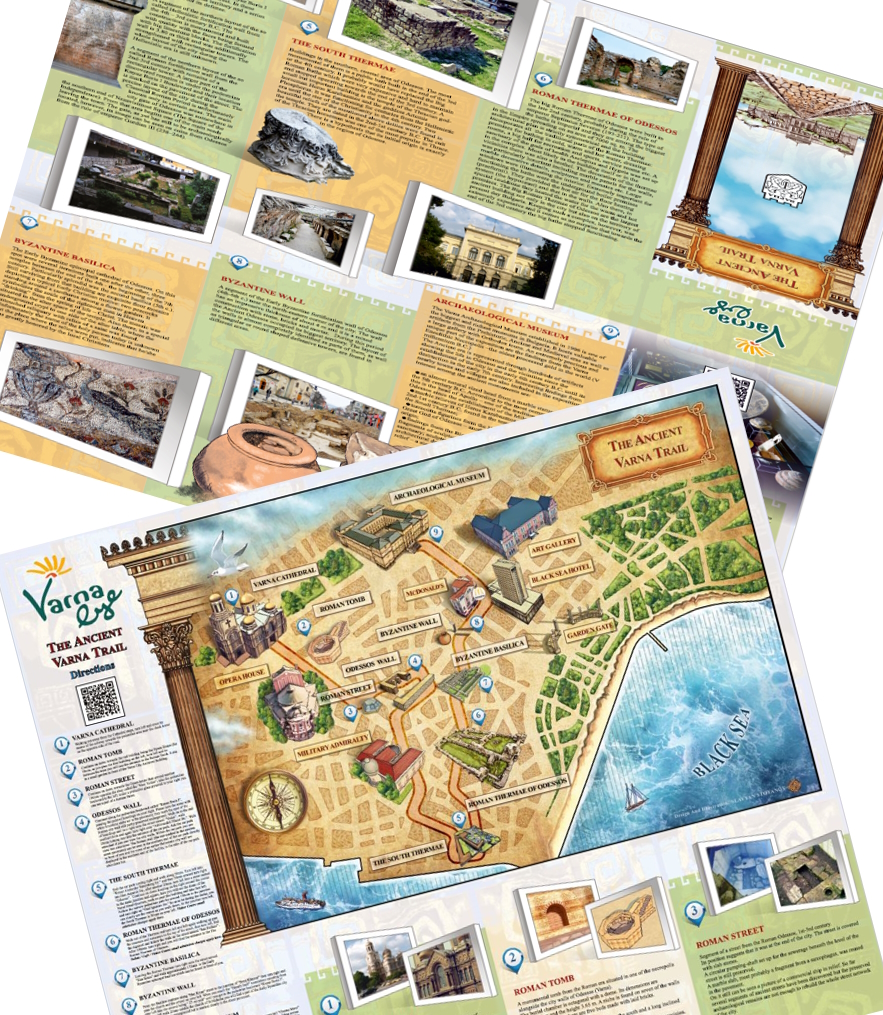 Relax and Enjoy for 10 to 15 minutes