Explore Varna's Recommended Culinary Experiences
Monkeys Restaurant, celebrated for its exceptional cuisine, is a culinary gem situated right on the beach, offering a perfect setting for memorable summer lunches or dinners. The interior, with its amazing jungle theme, adds to the restaurant's charm. Under the eye of Svetlin the executive chef, his team at Monkeys create a variety of exquisite dishes that feature a blend of Mediterranean, Spanish, and South American influences. 
These delectable offerings are complemented by a selection of very nice artisanal cocktails. The service at Monkeys Restaurant enhances the dining experience, contributing to its reputation as a wonderful destination for discerning clientele.
Monkeys Restaurant on the Waterfront
Chef Svetlin's signature dish, "Mediterranean Rush," epitomizes culinary artistry.
Indulge in a tantalising symphony of the freshest, most exquisite fish, resulting in a truly decadent and lavish experience for your taste buds. Culminating in a delicious opulent sweet finale.
For the main a Tuna fillet, marinated with teriyaki sauce, wasabi paste. Garnished with coconut basmati rice, edamame, cucumbers and Asian-style carrot crumble.
The dish is adorned with coconut-infused basmati rice, edamame beans, sliced cucumbers, and a carrot crumble inspired by Asian cuisine.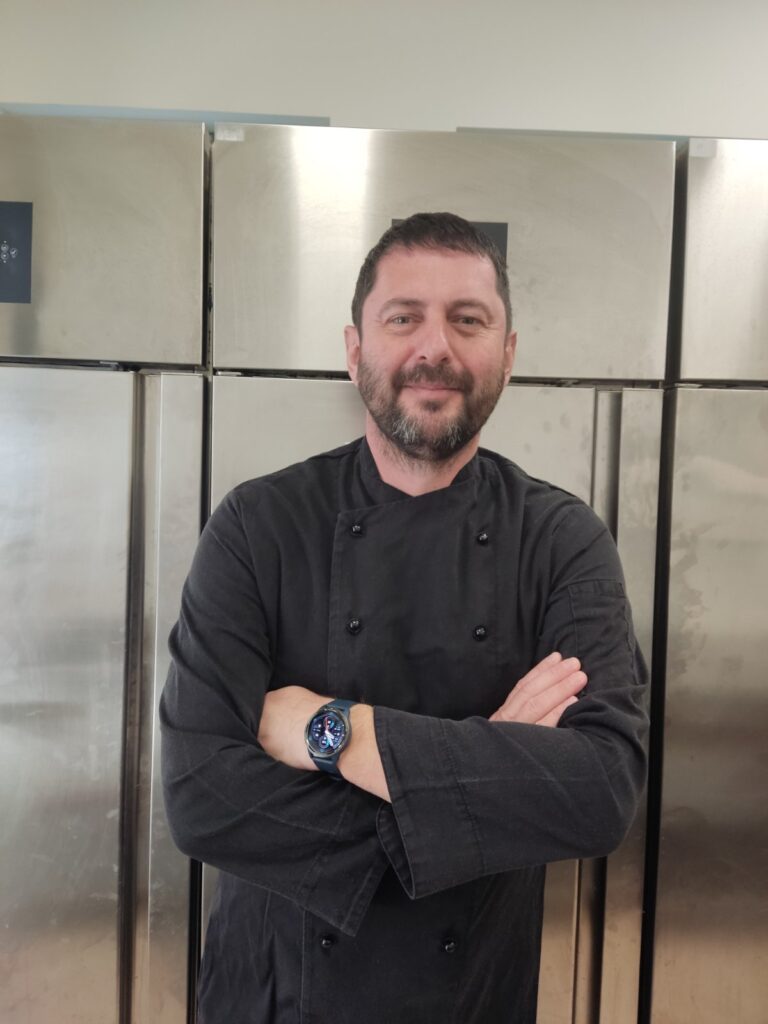 With a quarter-century of experience in the culinary profession, I have endeavoured on a consistent basis to develop personally in this culinary realm.
Over the course of my career, I have amassed an extensive repertoire of work experience at a variety of establishments that specialise in Mediterranean, European, and national gastronomy. Significantly, I have been honoured to provide service at renowned restaurants situated in Sofia, including establishments that are widely acknowledged for their outstanding gastronomy.
The aforementioned prestigious establishments encompassed a three-year commitment to the Villa Marciana restaurant, a four-year tenure as the chef at Satori, and a specialised position held at the St Regis Mardavall Mallorca Resort. Additionally, I have spent considerable time as a chef aboard several luxury cruise ships.
In recent years, I have been employed as the executive chef of El Kapan and more recently Monkey's on the waterfront.
Indulge in a culinary affair
Svetlin and his crew express their utmost pleasure in extending a warm welcome to patrons, inviting them to partake in the exquisite culinary offerings and savour the chef's renowned signature dish.
In order to adequately prepare for your arrival, we kindly request that you provide us with a 24-hour notice, together with the precise number of people who will be in attendance and the expected time of your arrival.
This will ensure us to maximise your overall VIP dining experience and make you feel at one with Monkeys.
This gastronomic experience is only available through VarnaEye, you cant order this from the normal menu.
Notes:
Upon receiving your esteemed booking form, I eagerly anticipate the opportunity to connect with you personally. Rest assured, I will promptly reach out to confirm your delectable menu preferences and address any additional  arrangements that may be required. Your satisfaction is of utmost importance to us, and we are committed to ensuring that every detail is meticulously tailored to your desires.
Svetlin Chernev
Executive Chef
Monkeys